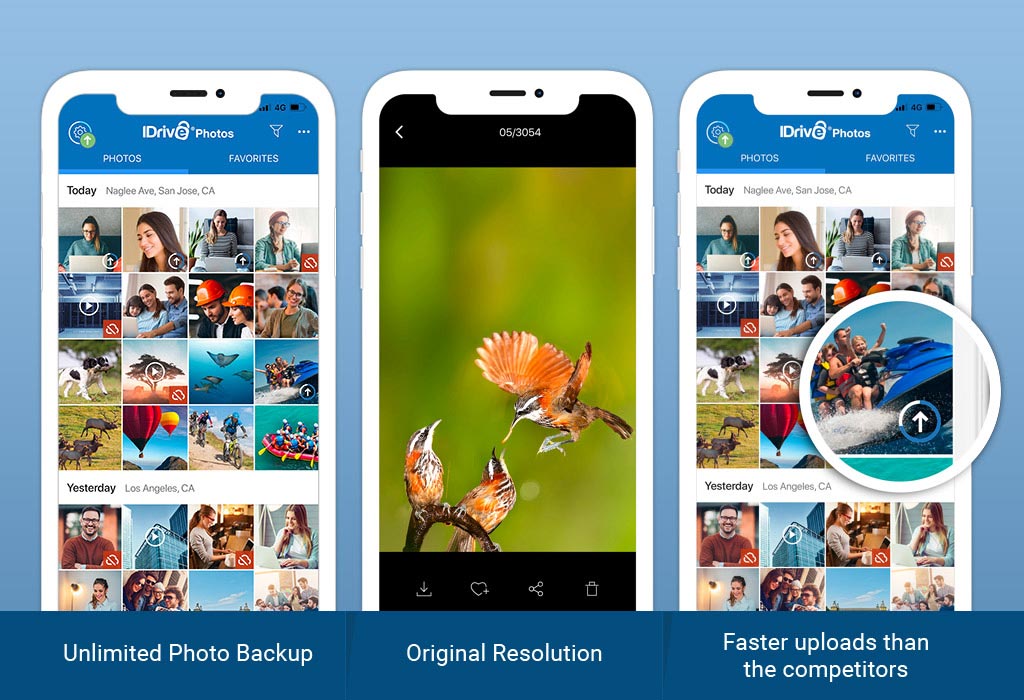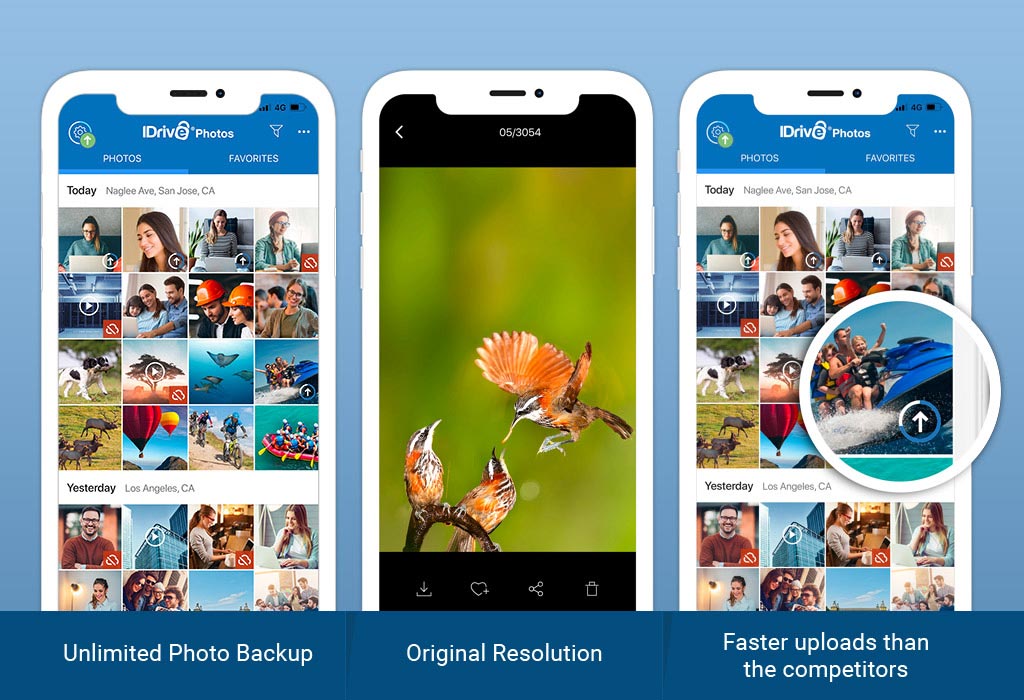 With iPhone cameras being such high quality these days and only getting better, pretty much everybody is using one to document their lives through photo and video. This makes it extremely important that you have a system in place to ensure these photos are safe by backing them up to a secondary location. After all, if your phone is damaged, lost, or stolen, you don't want everything on it to be gone as well, especially all your precious memories captured through photos and videos.
Ever since Google Photos announced last year that they would no longer be offering free, unlimited storage for photos and videos, many users have been looking for a more affordable alternative to help them keep their mobile photos and videos protected in the cloud.
According to PC Mag, IDrive Photos might just be the best choice for iPhone photo backup, providing unlimited, full-resolution storage space for all of your precious photos and videos.
With IDrive Photos, users will have peace of mind that there will always be versions of their photos and videos stored in the cloud in case they need to be recovered. The photos stored in their account can be accessed from any device.
IDrive Photos transfers photos in original resolution by default. This is necessary as in case of a disaster, users need to be able to recover their photos in original resolution with everything intact.
In TechRadar's IDrive Photos review, it was determined that with a very low introductory price, offering of unlimited photo storage, an extremely useful auto-upload feature, and supercharged backups and restores, the highly-respected publication can confidently conclude that "when it comes to the safe and secure storage of your treasured photos and videos, it's one of the safest and certainly most limitless cloud backup services out there."
Another major advantage of IDrive Photos, as pointed out by Laptop Mag, is that the service is also letting users backup and secure 1TB of PC/Mac data along with the unlimited mobile photo/video plan that was already being offered. With this additional storage space, IDrive is ensuring that users can secure their most critical files from their computers as well, making it the perfect solution to have peace of mind that all of their data is protected, from mobile devices to laptops and desktops.
Features of IDrive Photos include:
Unlimited Backup – save an unlimited amount of photos/videos from a mobile device and access them from anywhere by signing in to IDrive Photos from any device
Restore from anywhere – download the backed up photos to any device. Users can select specific photos/videos to restore or the entire gallery
Share photos online – effortlessly share photos/videos with friends and family
Timeline view – photos are displayed in the order of the latest date starting first. Use the timeline scroll bar to view media from a specific time period
Auto upload – all the new photos and videos saved on a device will be automatically backed up to the IDrive Photos account.
Favorites – create a "Favorites" album for easy access to your favorite photos
Along with being one of the best photo backup tools for iPhones, IDrive Photos is also compatible with Android devices, so no matter where your photos are stored you can take advantage of all the above features to ensure that your photos are safe.
IDrive Photos costs just $9.95/year for unlimited photo/video backup. Users can sign up directly from the IDrive website and receive a 90% off first year discount for just 99 cents. IDrive Photos offers a price advantage over competitors like Google Photos who offer 100GB of storage for $1.99 per month or even iCloud with their 50GB of storage space for $2.99 per month.
To get started, users have to simply download the IDrive Photos app, create an account and sign in, then allow access to all photos/videos on their device for unlimited automatic backup.